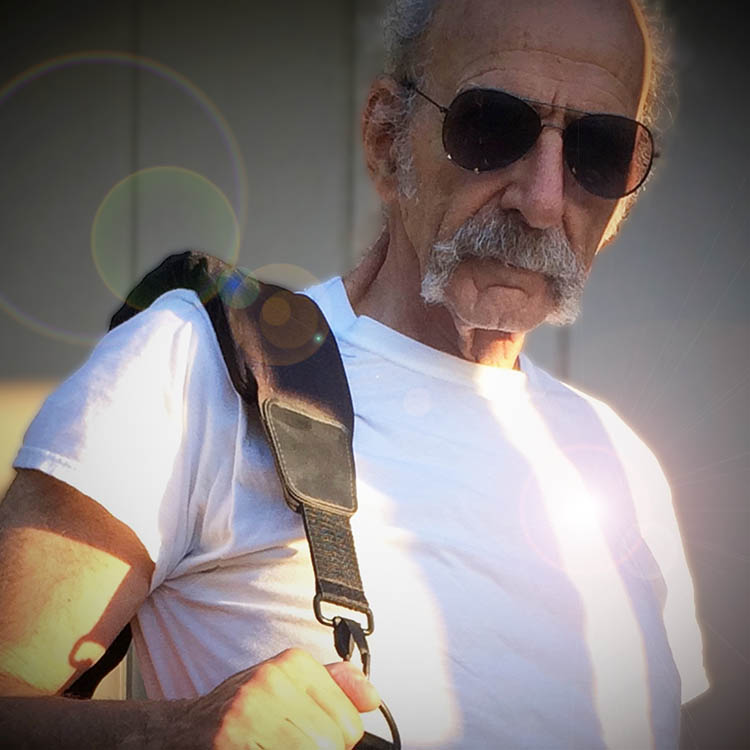 Aquariphone is thrilled to announce the addition of a new artist to the roster.
Meet Gabriel Stern, a man who has played music his entire life, but has never released his music until now. Born in Jerusalem in 1943 to a classical piano playing mother who had the unique teaching method of grabbing his fingers and mashing them down on the right notes when he hit the wrong ones, and a Cello playing father who demanded perfection from his son (but never got it), Gabriel made several moves with the family before landing in NYC at the age of 5.  
After the piano torture, he began to play flute, and then saxophone, drifting from the classical world to jazz and then electronic music. During the mid-1970's, he began the development of an electronic saxophone which proved to be the launching pad for further prototypes of controllers which would allow polyphony and not just monophonic melody. The midi revolution provided the platform for this development.
"Eventually I had a controller that allowed me to control samplers and effects devices, and finally Ableton Live as sources. I could start not only with single cycle waveforms produced by a synthesizer, but also with snippets of music, single notes, or complete phrases. I sample them and then this is what happens to them: I chop 'em up, reassemble them –  backwards , forwards, inverted, transposed. I re-arrange the new bundles, play them or slower or faster, or distorted, phased filtered, wobbled, granularized so that a something new emerges…"
This n' That, the debut single from Gabriel Stern will be available everywhere on Friday, October 30th.