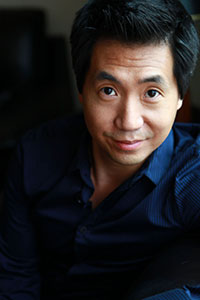 Greg works as a voice actor and composer in Los Angeles, CA. Best known as the English language voice of Gi-hun from SQUID GAME, he has also recently narrated the audiobooks This Light Between Us by Andrew Fukuda, Disappear Doppelgänger Disappear by Matthew Salesses, Almond by Won-pyung Sohn, and NVK by Temple Drake. You may also recognize Greg's voice as Yagami from Judgment, Date from AI: The Somnium Files, Yu Nanba from Yakuza 7: Like A Dragon, and Dr. Harold Winston from Overwatch.
Greg co-produced the project, and read the story "The Transponder".
Aaron Goodson is a classically trained actor from NYU's Tisch School of the Arts and a former public school drama teacher. He entered the voiceover world in 2018 and is already making his mark having voiced commercials for Sprite, Boost Mobile, Dell, the NBA, Atlanta Braves and many more.
Aaron reads the introduction to the audiobook.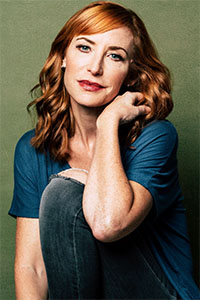 Karen Strassman is an actress who can most be recently seen guest-starring opposite David Arquette in CREEPSHOW. She also appears in PENNY DREADFUL and HOMECOMING. Karen plays the recurring characters D.D.A Laura Tribe in BOSCH, evil German Dr. Lois Slotnick in PREACHER, and cutthroat Hooli Lead Lawyer in SILICON VALLEY.
Karen reads the story "Goodbye Cassiopeia".
karenstrassman.com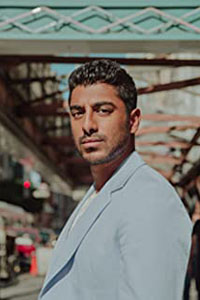 Originally from New York, you can see Ritesh's work as Farran in the Emmy award winning hit RUSSIAN DOLL and as the voice of Ken in Netflix's BARBIE: DREAM HOUSE ADVENTURES. He recently wrapped up his first feature as a lead in Sujata Day's DEFINITION PLEASE, making its world premiere at the Bentonville Film Festival. Other credits include, Disney's THE JUNGLE BOOK, Freeform's STITCHERS, NCIS LA, STAR WARS REBELS and the new Hulu original, DOLLFACE.
Ritesh reads the story "Bullets".
A multiple Audie Award winner, Odyssey Award winner, multiple Earphones Award winner, and multiple Voice Arts Award winner, P.J. Ochlan's work behind the microphone began in 1987 as a young voice actor with many commercials and promos. Since then he has lent his diverse talents to virtually every voiceover genre. Most notably, he is a widely acclaimed and record-setting audiobook narrator with hundreds of fiction and non-fiction titles to his credit.
P.J. reads the short story "96% Percent".
An actor/singer originally from Attleboro, Massachusetts, Abby has lived and worked in Tokyo, NYC, and is currently based in Los Angeles.
You can hear her as Ivy in Netflix's CARMEN SANDIEGO, Windblade in the TRANSFORMERS: PRIME WARS TRILOGY, and singing the English version of "Lifelight," the theme for Nintendo's Super Smash Bros. Ultimate.
Abby reads the short story "Eden".
Todd Haberkorn is a two time Audie nominated narrator, multi-Earphone Award winner for narration, and a SOVAS award recipient for narration. Fans worldwide recognize Todd as the voice actor for some of their favorite video game and anime characters. He's the voice of Natsu Dragneel on Fairy Tail, Ling Yao on Fullmetal Alchemist: Brotherhood, Hikaru Hitachiin on Ouran High School Host Club, and many more. Todd has nearly 450 credits on IMDB and the list keeps growing.
Todd reads the short story "Banged Up".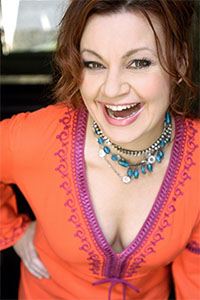 Kathleen France is a Two-Time New York Emmy Award Nominee (2006 & 2007) for her television narration work as a Voiceover Artist on BLUEPRINT NYC: an historical documentary series highlighting various New York City landmarks. She also has the honor of being the voice of Lincoln Center, in New York City.
Kathleen reads the short story "Orange Light".